Services – MEA Drug Testing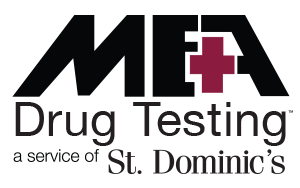 This freestanding 100% drug testing facility is open Monday through Friday from 8 am til 5 pm,
providing drug screening and breath alcohol testing services to the public and private sector.
To help reduce downtime for our clients, our Lakeland Circle facility offers
reduced wait times and ample parking for big rigs.
Jackson
7 Lakeland Circle, Suite 100-A   |   (601) 981-0182
Monday thru Friday 8 a.m. – 5 p.m.
Fax is 601-981-9259.
Email [email protected]
Tupelo
1740 Cliff Gookin Blvd   |   (662) 844-7816
Monday thru Friday 7:30 a.m. – 12:00 p.m. and 1:00 p.m. – 4:30 p.m.
Email is [email protected]
Fax: 662-844-7890
MEA Drug Testing provides complete program compliance services for:
Federal Aviation Administration
Pipeline and Hazardous Materials Safety Administration (PHMSA)
Federal Railway Administration
Federal Motor Carrier Safety Administration (FMCSA)
Federal Transit Authority
US Coast Guard
MEA DTC offers classes on Supervisor Training and Reasonable Suspicion,
Certified Professional Collector Training, Breath Alcohol Technician Training and
Designated Employer Representative Training. MEA has 8 Certified Medical Review
Officers on staff. We have a database of collection sites in MS, the surrounding states
and across the entire country.
Fines for non-compliance in regulated sectors can run up to $10,000 per violation.
Legal liability is extraordinary in non-regulated entities as well.
That's why experienced business owners continue to choose the experienced leader in
drug testing services: MEA Medical Clinics and MEA Drug Testing Consortium.
To schedule an appointment for an evaluation of your company's drug testing needs,
contact Lori Hales at (800) 232-1610 or (601) 981-0182. Email Lori at [email protected]
Click Here for the Federal Motor Carrier Safety Administration New Release
MEA Administrative Office  308 Corporate Drive Ridgeland, MS 39157
Phone (601) 898-7500 | Fax (601) 898-7577